My wife and I extend a warm invitation to you, your family and friends to join us and the Greater Love family in a time of praise and worship and the ministry of the word every Sunday morning and Wednesday evening. We are honored and excited to be able to bring God's life changing word to you and the Greater Oklahoma area.
We hope that our website highlights the wide variety of worship, fellowship and service opportunities available. Please feel free to read more about our church on this site, or come in for a visit. We would love to greet you and share with you our love for Jesus Chist and you
Bishop Gregory and Sherilyn Benjamin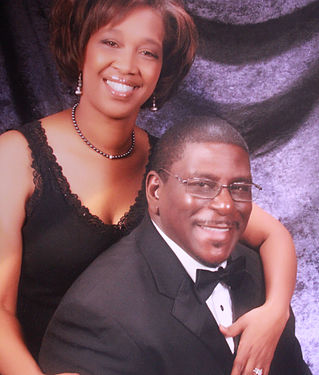 Empowered Jewels
WOMEN'S MINISTRY
Our Pastor

The Lord called Dr. Gregory Benjamin and Sherilyn Benjamin to establish Greater Love in 1996, with a vision to glorify God, see the lost saved and to enhance the daily lives of all we come in contact with. Our God has truly performed miracles and has shown himself to be King of kings and Lord of lords on a daily basis. We are a church that is on fire for the Lord. I encourage you to come and be apart. Be faithful to the Lord and remember that the love of God is in each of us.
St. John 15:13
From The Gallery
Men's Ministry Baseball Night

Upcoming Events
Kid's Town Kick-off
From The Blog